Luxury Glass Vanity Units for High End Developments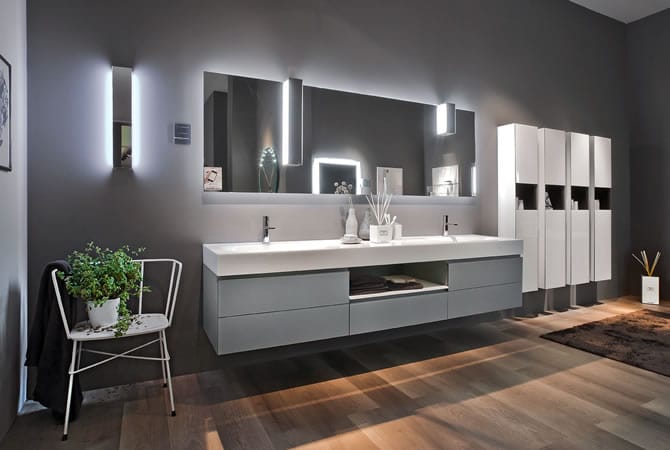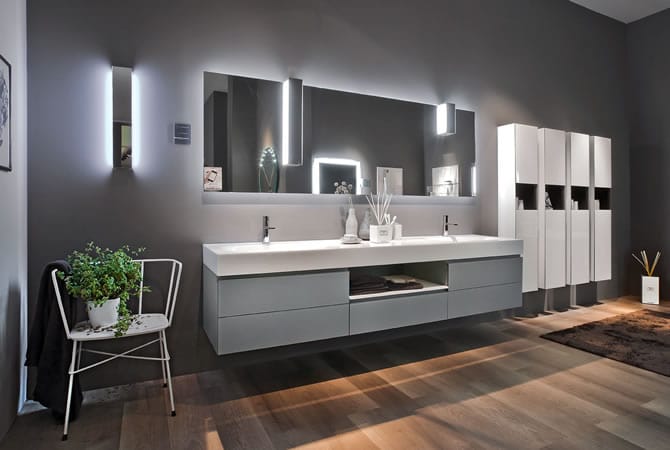 An Artelina Glass Finish Vanity Unit, complimented by an cool or warm white illuminated mirror, to complete an exquisite, stylish look. The wide range of units allows for perfection when tailoring to your style requirements, with exquisite designs in the highest quality glass and opalite materials.
For the latest luxury developments, we have a new range of glass vanity units from Artelinea of Italy, together with a stunning range of illuminated bathroom mirrors and glass wall mounted, storage units. Beautifully designed to give a luxurious feel to any bathroom, they also add a touch of sophisticated elegance to the space.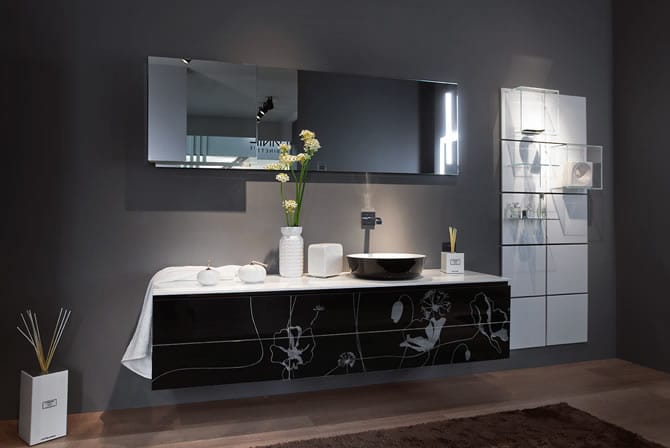 Our in-house design team will produce a "Free Virtual A3 Colour Visual Project Folder Pack", for all luxury development and refurbishment projects. We specialise in the supply of high quality bathroom sanitary ware, brass ware, designer tiles, walk in wardrobe and furniture products, to "Luxury Developers, Architects and Private Individual Projects". Our professional design service will introduce the latest textures, colours and products into your designs, and will make ground breaking difference to the visualisation and organisation of your project.