Antheus Bathroom Collection by Villeroy & Boch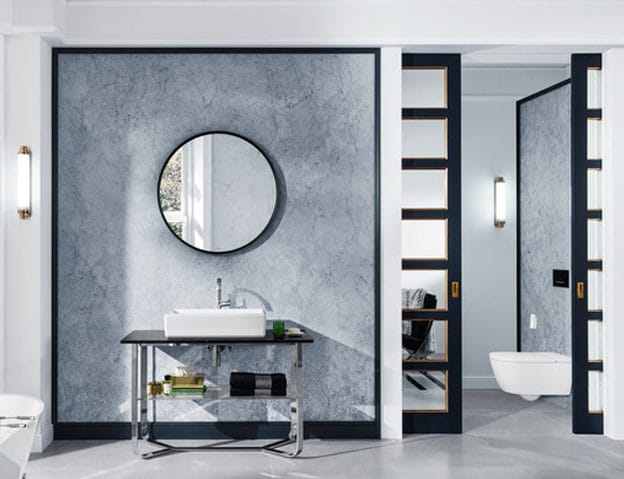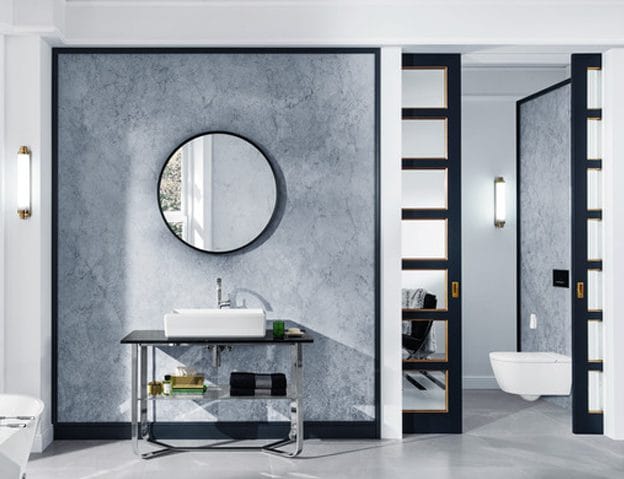 The decadent Antheus bathroom collection by Villeroy & Boch combines classic and contemporary styles, reflecting the modern age. This collection was previewed in 2017 and now is available to order for private client projects and hi end developments, ensuring the latest cutting edge of style and design. The Antheus collection is elegant in its simplicity but bold in impact in any space, a true modern classic.
The Art Deco-style geometric contours adorning the edge of the basin and toilet create an impression of lightness transforming premium ceramic, polished stainless steel, elegant marble, the finest Quaryl and exquisite wood into a modern feature.
The innovative TitanCeram material used, offers exceptional strength and durability allowing for the clearly defined edges seen on the toilet, basin and bath. This combination of modern materials and Art Deco inspired style bring a freshness to this collection that would make an excellent addition to any luxury washroom.
The true monolithic, free-standing bath exudes a pure contemporary style featuring particularly thin side wall and the classic Antheus faceting on the rim, yet its timeless elegance ensures this piece is a true focal point in any room.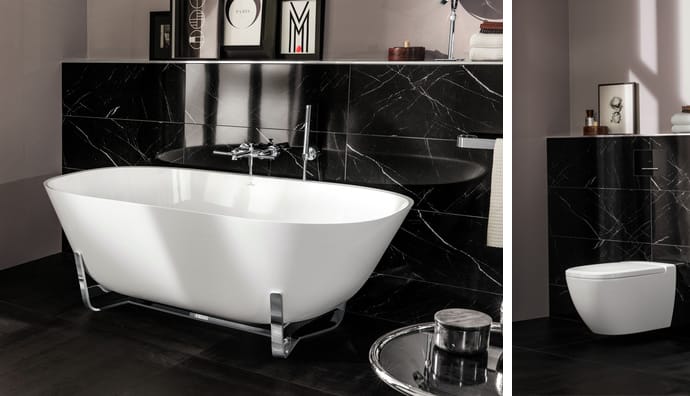 At Concept Virtual Design, we work with top designers to bring you timeless finishes and styles for luxury developments, refurbishment projects or private client new builds, ensuring that your project is completed to the highest finish possible. Our in-house design team are available for consultations by appointment and are often consulted at the start of an architectural design or building process to ensure that the space created is optimised from the beginning ensuring the most luxurious space possible. To find out more about how our in-house design team can help enhance your project, please contact us and arrange to visit our specialist bathroom and tiles studio.
Concept Virtual Design have been given a 10/10 best showroom rating by independent reviewers from Kitchens Bedrooms & Bathrooms Magazine.