Add Interest and Texture with Luxury Bathroom Tiling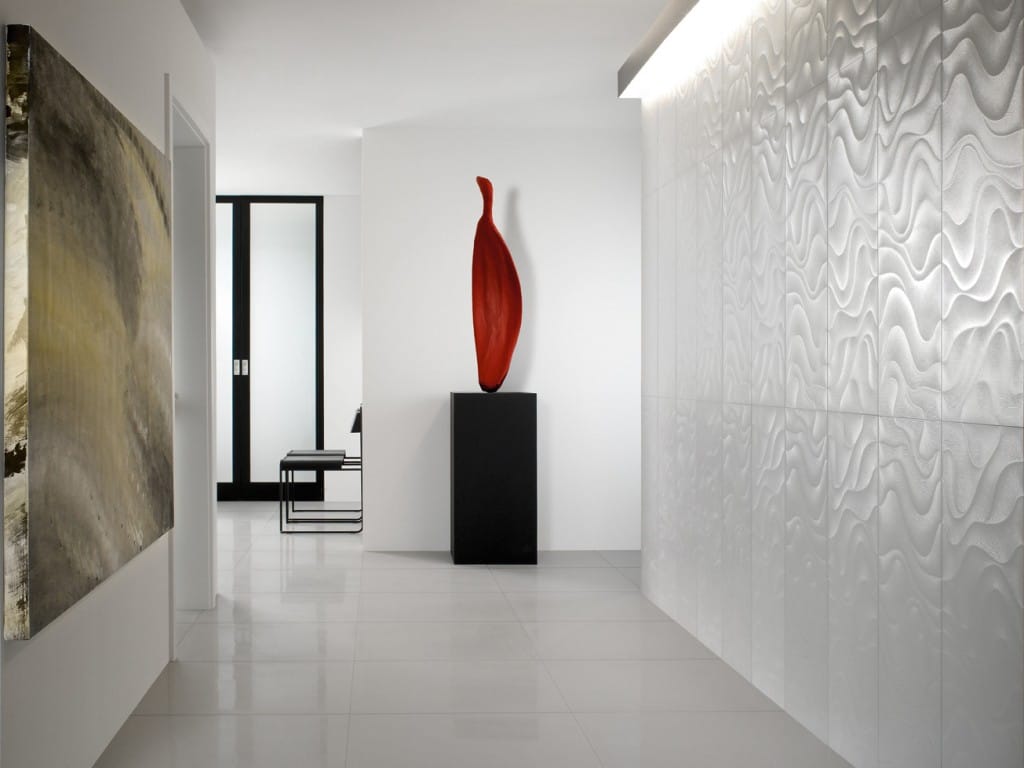 Sometimes it's easy to forget that a large proportion of your bathroom design is taken up by the walls and the floor. Choosing tiles for a luxury bathroom is just as big a decision as your choice of bath or shower – the style, size, colour, and texture of your tiles will determine the atmosphere, brightness and overall look of your room. But there's no need to be restricted to plain square tiles! There is a huge range of beautiful bathroom tiling available, from ceramic to natural stone, in an array of tints and tones and finishes that will make your luxury bathroom or shower room stand out from the rest and add an element of exclusivity.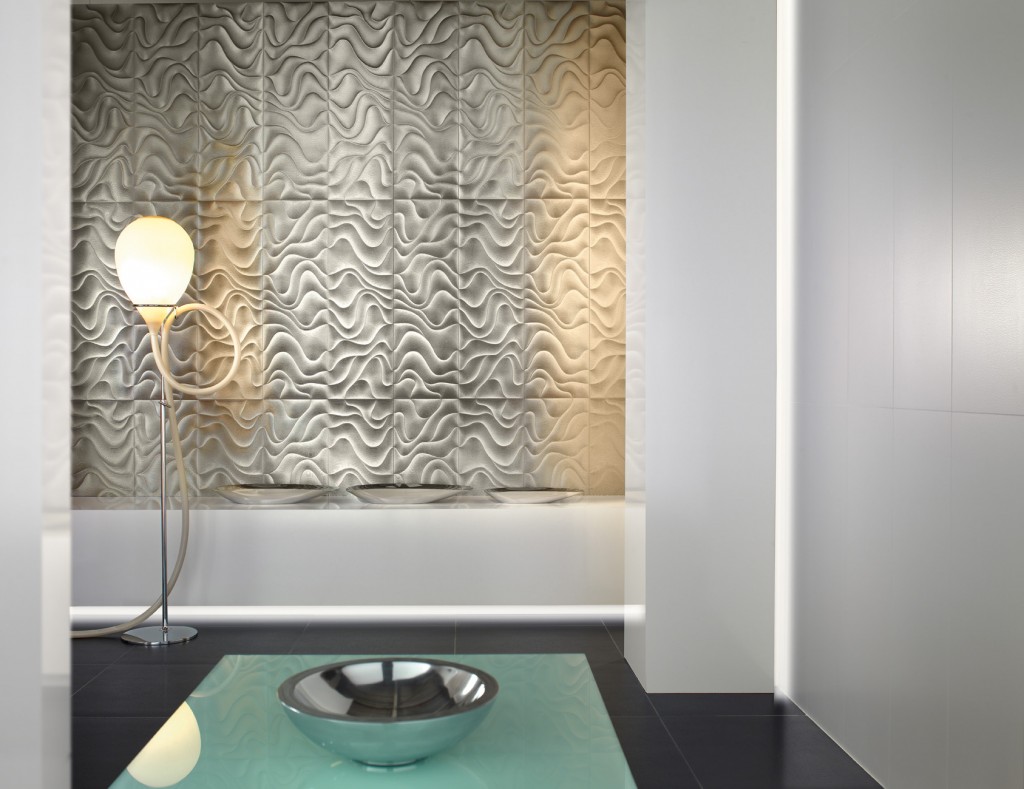 These amazing Memoire Ocean tiles by Villeroy & Boch do just that, providing a stunning backdrop to any bathing area and allowing for a relaxing and fascinating reflection of light with their swirling metallic surface. Statement tiles like these are ideal for creating a focal point, for example: behind a free-standing bath, to highlight an alcove, or inside a shower area.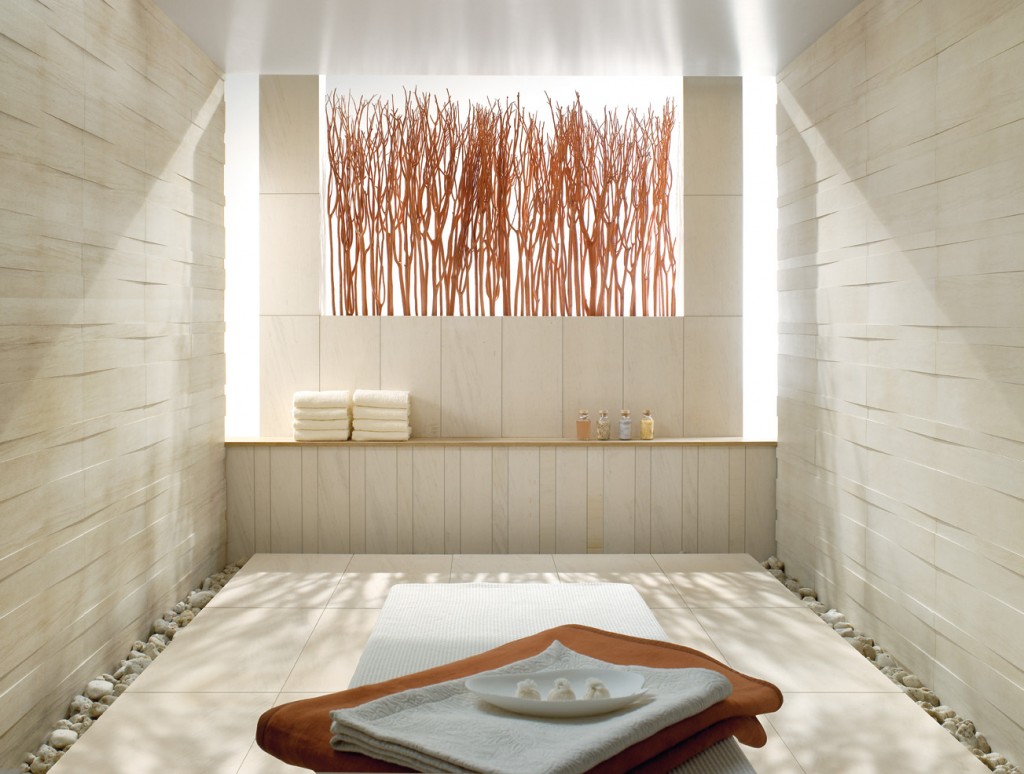 Natural stone tiles or Porcelain tiles, are another great option for a spa-style bathroom and help to create a warm and inviting atmosphere. These tiles provide wonderful texture with natural inconsistencies in colour and surface, adding a tactile element to your bathing experience.
Let us help you find the right tiling for your bathroom, spa, shower room, steam room or wet room. Concept Virtual Design's free setting out service and A3 colour interior design will allow you to visualise your luxury bathroom in detail, and ensure that project management runs smoothly and seamlessly. Get in touch to find out more about our range of luxury bathroom products and fixtures for your development, refurbishment or new build.